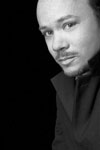 I'm originally from New York, but now reside in Houston, Texas. I picked up a camera about 15 years ago and shot mostly portraits. I had the fortunate opportunity to live in Asia for 13 years where my journeys led me to many countries – Singapore, Japan and everything in between. I witnessed some pretty amazing stuff, a Buddhist Lent ceremony of young monks in the most northern region of Thailand, and the Rath Yatra Festival in Puri, India, to see the largest Hindu gathering on the planet. I have a large body of work, covering most of the major festivals and cultural events in Japan and Thailand. At the end of my "Tour of Asia", while in Japan, I started to shoot a lot of street pictures.
Ansal Adams said it best…You don't take a photograph, you make it. Check out my pictures. All are available for hi or low resolution download. Contact me to discuss.
Print
Afar Travel Magazine September 2009
Incredible India! Magazine August 2009
Masa Acher Magazine August 2009
VERVE
, EVA Air's Inflight magazine
Time Out Tokyo magazine
Outpost Magazine July 2011
I shoot with a Canon 5D and a Nikon F6.